VNC Pocket Office Pro Bespoke conversion.

Real Time Remote Ultrasound
Interson Corporation a leading U.S. manufacturer of portable, point-of-care ultrasound imaging probes has had developed a Bespoke version of VNC Pocket Office Pro for the iPad by Parys Technografx Ltd to use alongside there range of ultrasound products.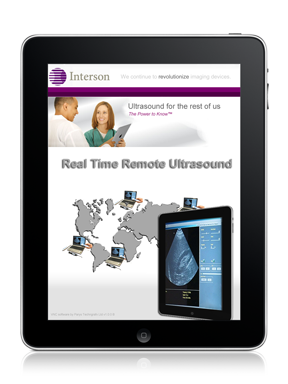 You can learn more about Interson and See More by viewing our web site at
http://www.interson.com

Contact us at info@interson.com

+44(0) 925-462-4948

Features all the innovations of speed and versatility of VNC Pocket Office Pro.
Includes :
Auto connect for fast and easy connection.
Built in connection to Interson test connection servers.
Speed smoothing adjustment for faster image updates ( requires server scaling host ).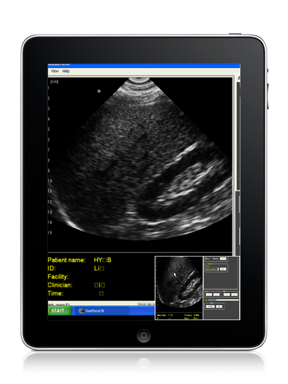 See Ultrasoun scans from anywhere in the world* right on your iPad.

REQUIRMENTS:-
To receive data:-
iPad with Real time remote Ultrasound app installed. Available HERE

To transmit data:-
PC with Ultrasund imaging probe installed
A copy of a VNC server installed ( UltraVNC is recommended ) available here.
Ask you System administrator to open port 5900 on your router if required.
TECNICAL SUPPORT:-
support@parystec.com